BMW Announces $200 Million Press Shop at South Carolina Plant
Welcome to Thomas Insights — every day, we publish the latest news and analysis to keep our readers up to date on what's happening in industry. Sign up here to get the day's top stories delivered straight to your inbox.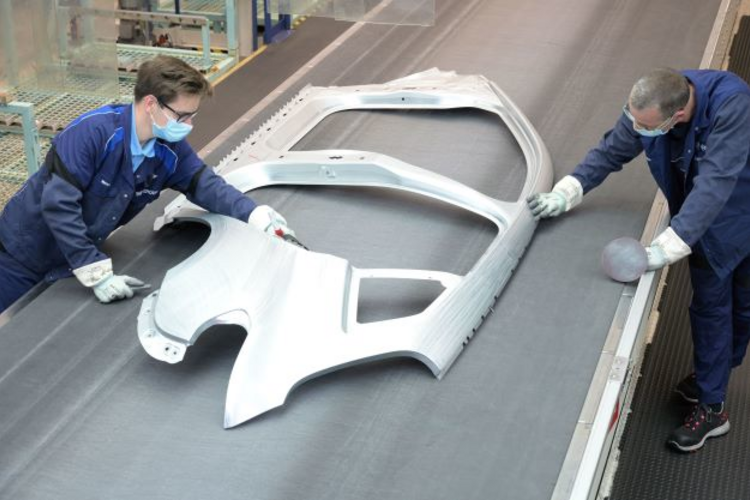 BMW plans to expand its South Carolina manufacturing complex by building a new press shop, state and company officials announced.
The German automaker will invest $200 million in a 219,000-square-foot facility at its Spartanburg campus that will cut raw steel coils into blanks and stamp metal sheet parts, including doors, fenders, exterior body sides, and lift gates.
The new shop is expected to begin production in the summer of 2024 and create 200 new jobs.
BMW officials said the facility's press line will include five press stations and be equipped with servo technology. An overhead crane will load the correct press tool into its station, and a crossbar feeder robot will transfer the part from one station to the next until it is stamped, inspected, and prepared for delivery to the company's production line.
The Spartanburg plant, which began operations in 1992, is the company's largest — more than 11,000 employees produce over 1,500 vehicles per day.
"The BMW Group is known worldwide for the outstanding quality produced by its press shops. We are excited to add this new technology to Plant Spartanburg," BMW Manufacturing Co. President and CEO Robert Engelhorn said in a statement. "This investment reinforces BMW's commitment in the United States and South Carolina."
Image Credit: BMW
More from Business & Industry