Top USA and International Steel Manufacturers
Welcome to the Thomasnet.com guide to the top US steel companies and global steel manufacturers. Steel is a versatile metal that is used in construction and as a core material for the manufacturing of a large range of products for commercial or consumer use. Prized for its strength, durability, and capability to be recaptured and recycled, steel is an alloy of iron and carbon, and is able to be produced in different grades by the addition of other elements such as nickel and chromium, as in the case of stainless steel.
At a glance: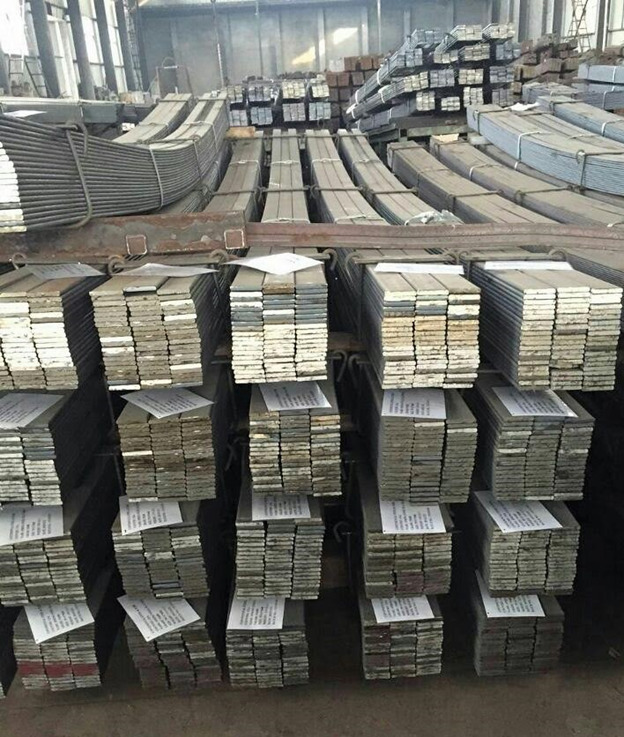 Image credit: Continental Steel
Types of Steel Suppliers
Suppliers of steel may be characterized by the specific end products produced and the processes employed. These generally fall into 2 separate categories:
These companies represent domestic sources of steel that offer formed steel products in usable form factors and dimensions that can then be further processed into finished steel goods such as appliance housings or steel roofing using manufacturing techniques such as roll-forming. Examples of standard form factors include beams, bars, sheets, coils, plates, pipes, and wire.
Global Steel Manufacturers
These global companies process raw materials such as iron ore and carbon using blast furnaces and converters, and whose output is continuously cast steel in the form of ingots, and semi-finished products such as billets, blooms, and slabs, as well as liquid steel for castings. These companies are located world-wide and while some are publicly traded, many are state-owned in countries such as China or India. They also may produce standard products as steel forms suitable for sale and subsequent processing and machining into finished goods.
We've evaluated companies in both of these categories below:
US Steel Companies
Domestic manufacturing companies in the USA of steel stock, or steel service centers, offer steel raw material stock in standardized form factors and dimensions that can be used to create finished steel products through fabrication processes such as roll-forming, cutting, galvanizing, or welding.
Standard material forms available from suppliers of steel include beams, bars, sheets, coils, rods and tubular profiles, plates, pipes, and wire. Different alloys of steel are also available with varying chemical compositions and mechanical properties, which also impact the environmental and operating conditions for which the alloy is best suited.
In Table 1, below, we've outlined steel suppliers/service centers in the USA. The companies shown are selected from suppliers as found on Thomasnet.com, based on user session data from 2018.
Table 1 – Key U.S. Suppliers of Steel Stock and Formed Steel Shapes
American Steel Companies -

Summaries and Company Info

Sabre Steel, Inc., in Farmington Hills, Michigan, offers cold and hot rolled steel products in flat roll form. They also supply galvanized and electro galvanized as well as galvannealed coated steels, and have high carbon grade steels available as well.

Regol-G Special Steel Services, Inc., located in Wheeling, Illinois, specializes in providing tool steels, abrasion-resistant plates, high strength and wear-resistant bars and alloys, and corrosion-resistant piping.

Fort Lauderdale, Florida is home to Continental Steel & Tube Co. Founded in 1984, they are an ISO 9001 certified supplier of carbon Steel in beam, plate, coil, tube, sheet, and bar formats. In addition, they offer stainless steel shapes in plate, coil, sheet, bar stock, and angle and tube forms.

Eagle National Steel of Hutchins, Texas offers structural steel beams, square and rectangular tubing, and structural steel in flats, rounds, squares, and pipe forms, among others.

A-1 Alloys located in San Diego, California provides abrasion resistant and impact resistant steels, high-temperature and corrosion-resistant metals, as well as other shaped metal forms in aluminum, nickel, stainless steel, titanium, and zinc.

Eastern Steel Corp. in Brooklyn, New York provides an inventory of standard steel forms including bars, plates, grating, tubing, roof decking, and angle shapes. They also offer specialty items such as extruded aluminum planking, Split Tees, and offer onsite shearing services to provide product cut to specific dimensions.

Beartech Alloys located in Placentia, California provides standard bar, pipe, and tubing, as well as specialty alloys such as stainless steel, nickel, bronze and copper.

Pinnacle Industrial Supply, Inc. offers carbon steel and galvanized pipe, as well as stainless steel piping and sanitary tubing. They also provide specialty piping in alloys including copper-nickel, chromoly, titanium, aluminum, Monel, and Inconel. They are located in San Diego, California.

Zeeco Metals, Inc. in Bridgeview, Illinois can provide hot and cold rolled steel products, as well as hot dipped and electro galvanized metals.

Advantage Metal Services, Inc. located in South El Monte, California provides a full range of carbon steel structural and cold rolled steel products, pipes, stainless steel and aluminum, as well as expanded metal in different size, thickness, and alloys. They also can perform custom metal fabrications services including machining services, bending, cutting, forming, and drilling, as well as secondary operations such as galvanizing.
Global Steel Manufacturers
The top 25 Global Steel Manufacturers are summarized in table 2 below, ranked in descending order by estimated volume of steel produced based on statistics for 2016 output. Gross tonnage as shown represents the output in millions of tonnes, where 1 tonne is equal to a mass of 1,000 kilograms. (The unit tonne is also called a metric ton in the U.S.).
Also shown in Table 2 is the country in which the manufacturer is headquartered as well as revenue and market capitalization data for those companies where financial data was reported.
Table 2 - Top Global Producers of Steel
Notes:

*Rankings are based on statistics reported by the World Steel Association (https://www.worldsteel.org) as published in Statista (https://www.statista.com/statistics/271979/the-largest-steel-producers-worldwide-ranked-by-production-volume/)

**Gross tonnage is represented in millions of tonnes (i.e. metric tons), where 1 tonne is equivalent to 1,000 kilograms and is based on output as reported or estimated from 2016

***Revenue is annual based on 4 quarterly reported values, reported as of 2017 and converted to US dollars using foreign exchange rates as of March 6, 2018

****Market capitalization values are as of March 6, 2018, and were converted to US dollars using foreign exchange rates as of March 6, 2018

| | | | | | |
| --- | --- | --- | --- | --- | --- |
| Rank* | Company | Gross Tonnage** | Country | Revenue*** | Market Cap**** |
| 1 | ArcelorMittal | 95.45 | Luxembourg | $75.57B | $33.36B |
| 2 | Baowu Steel Group | 63.81 | China | - | - |
| 3 | HBIS Group | 46.18 | China | - | - |
| 4 | NSSMC Group | 46.16 | Japan | $43.69B | $21.34B |
| 5 | POSCO | 41.56 | South Korea | $45.75 B | $28.57B |
| 6 | Shagang Group | 33.25 | China | - | - |
| 7 | Ansteel Group | 33.19 | China | - | - |
| 8 | JFE Steel | 30.29 | Japan | $31.73B | $13.38B |
| 9 | Shougang Group | 26.8 | China | | |
| 10 | Tata Steel Group | 24.49 | India | $20.55B | $11.48B |
| 11 | Shandong Steel Group | 23.02 | China | - | - |
| 12 | Nucor Corporation | 21.95 | USA | $20.25B | $21.68B |
| 13 | Hyundai Steel | 20.09 | South Korea | $17.65B | $6.45B |
| 14 | Maanshan Steel | 18.63 | China | - | - |
| 15 | ThyssenKrupp | 17.24 | Germany | $51.56B | $16.47B |
| 16 | NLMK | 16.64 | Russia | $10.07B | $15.37B |
| 17 | Jianlong Group | 16.45 | China | - | - |
| 18 | Gerdau | 15.95 | Brazil | - | - |
| 19 | China Steel Corporation | 15.52 | Taiwan | - | - |
| 20 | Valin Group | 15.48 | China | - | - |
| 21 | JSW Steel | 14.91 | India | $10.18B | $10.98B |
| 22 | Benxi Steel | 14.4 | China | - | - |
| 23 | SAIL | 14.38 | India | - | - |
| 24 | U. S. Steel Corporation | 14.22 | USA | $12.24B | $7.84B |
| 25 | IMIDRO | 14.02 | Iran | - | - |
Steel Company Summaries and Info
Luxembourg's ArcelorMittal ranks as the top steel producer, with 95.45 million tonnes of output. The company serves major markets such as automotive, construction, household appliances, and packaging. The company is in the process of reconfiguring operations at their U.S. operations in Indiana Harbor, with expected completion of that project in 2018.
In position 2 is China-based China Baowu Steel Group, which is a state-run iron and steel company with a reported output of 63.81 million tonnes. Following in position 3 is Hesteel Group, which was known previously as HBIS Group (Hebei Iron and Steel Group Co.), with some 46.18 million tonnes of output. They are also based in China.
Position 4 is held by NSSMC Group (Nippon Steel & Sumitomo Metal Corporation), a Japan-based producer whose output was 46.16 million tonnes. They are organized around product forms including plate, flat sheet steel, bar & wire, construction product such as H-beams, and pipe & tube products. Their top-line revenue was $43.69B.
Coming in at position 5 is South Korea's POSCO, with an output of 41.56 million tonnes. In addition to hot and cold-rolled steel, the company offers steel products for electrical applications, galvanized steel, and other metal products including magnesium, aluminum, and titanium. Reported revenue was $45.75 B.
Positions 6 and 7 are held by Shagang Group, with an output of 33.25 million tonnes, and Ansteel Group at 33.19 million tonnes. Both are based in China.
Japan-based JFE Steel comes in at position 8, with 30.29 million tonnes of output and revenues of $31.73B. They produce steel products that serve markets including automotive, shipbuilding, bridge construction & engineering, appliances, energy, and containers.
China-based Shougang Group and India-based Tata Steel Group are in positions 9 and 10, with outputs of 26.8 and 24.49 million tonnes, respectively. Another China-based company, Shandong Steel Group, comes in at position 11, with 23.02 million tonnes of output.
The steel manufacturer in position 12 is Nucor Corporation, headquartered in Charlotte, North Carolina, with operations across the United States. In addition to standard carbon steel forms such as bar, sheet, and plate, Nucor also produces finished steel products including fasteners, floor and roof deck, as well as joists and rebar, to name a few. Steel output was 21.95 million tonnes.
South Korea-based Hyundai Steel shows up in position 13 is with 20.09 million tonnes of output. With annual revenue of $17.65B, the company specializes in the manufacturing of hot-rolled steel sheeting. Following in position 14 is Maanshan Steel headquartered in China with 18.63 million tonnes.
Germany's ThyssenKrupp ranks in position 15 in steel production, with 17.24 million tonnes of steel output. With combined annual revenue from all business units of $51.56B, the company is somewhat unique on this list in that they have diverse business operations of which steel fabrication is just one component. Automotive components, passenger transportation systems, and naval submarines are just a few of the markets that this company serves.
Russia-based NLMK appears in position 16 with 16.64 million tonnes produced, followed closely by Jianlong Group (#17), Gerdau (#18), China Steel Corporation (#19), and Valin Group (#20).
India's JSW Steel is in position 21 with 14.91 million tonnes of output and $10.18B of annual revenue.
Companies based in China (Benxi Steel) and India (SAIL) rank in positions 22 and 23, with outputs of 14.4 and 14.38 million tonnes, respectively.
U. S. Steel Corporation, headquartered in Pittsburgh, Pennsylvania, occupies position 24, with revenue of $12.24B and 14.22 million tonnes of steel output.
The position on the top 25 steel producers is the state-owned Iranian Mines & Mining Industries Development & Renovation (IMIDRO) at 14.02 million tonnes.
Summary
Above we've listed the top 25 global steel suppliers and the top 10 domestic steel service centers in the USA. For comprehensive information on U.S.-based commercial and industrial suppliers, head over to Thomas Supplier Discovery, where we have a database of over 500,000 commercial and industrial suppliers, including over 2,100 U.S. Steel Suppliers.
Other Steel Articles
Other Top Suppliers Articles
More from Metals & Metal Products